---
You may also choose the "Non-Java" version of this site.
You can browse the data manually while waiting for the search indexes to load
---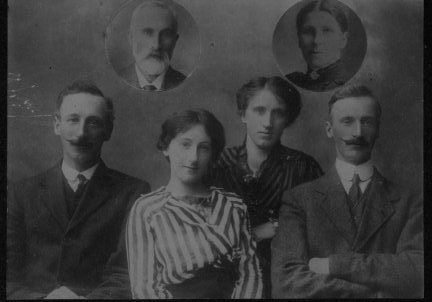 The BRACKEN family were Irish Protestants. Many of them were gamekeepers in the big houses around the Sligo area. The family tree is complicated as many of the cousins intermarried.
_______________________

The genealogy information at this site has entries for 183 individuals with 61 distinct surnames.
contact Pauline Dodd
---
The site was generated using webGED:Progenitor, Version 2.0, on 7 Mar 2003.